Success Story! ✅ Our attacker Emmanuel Fobs has signed for a Spanish Club in Alicante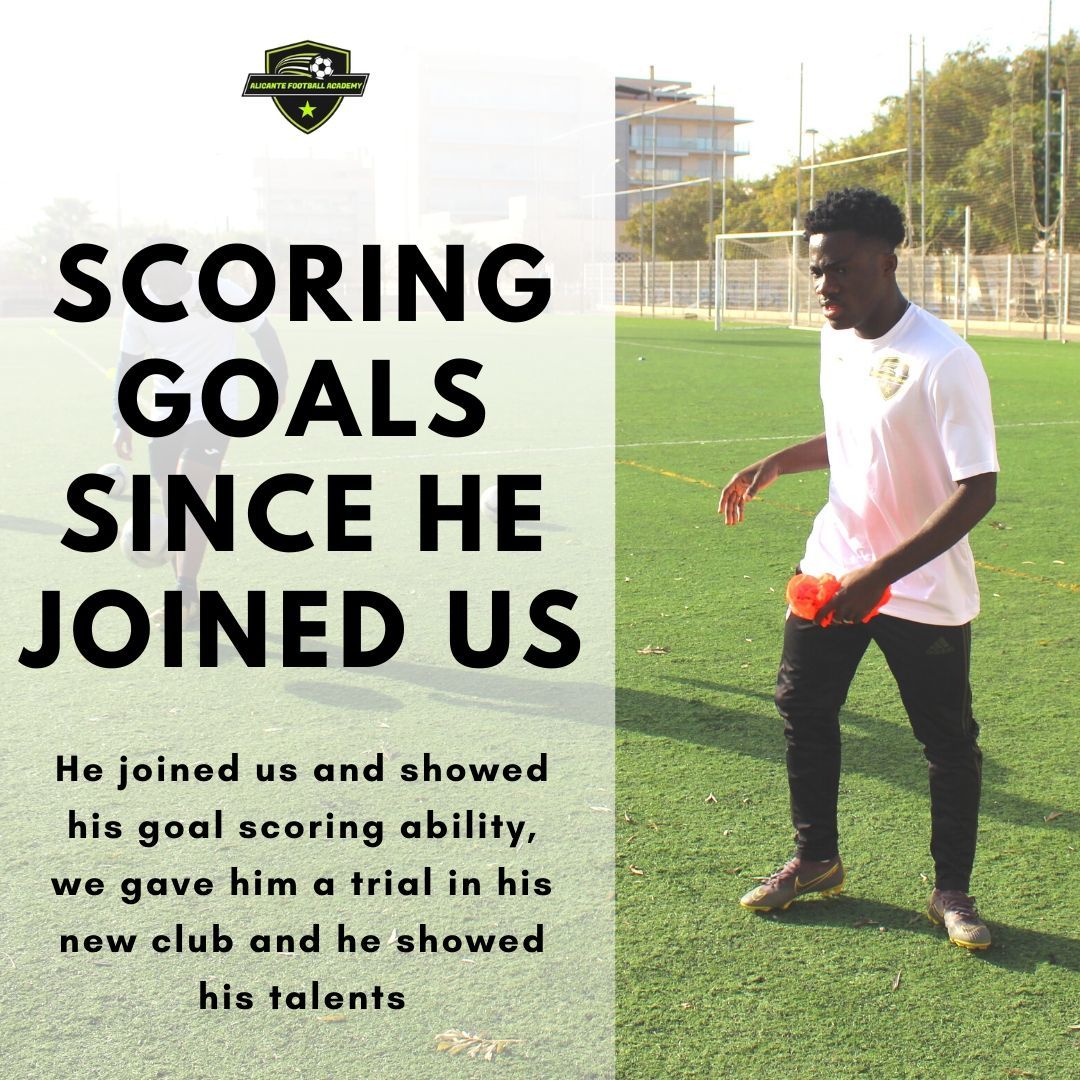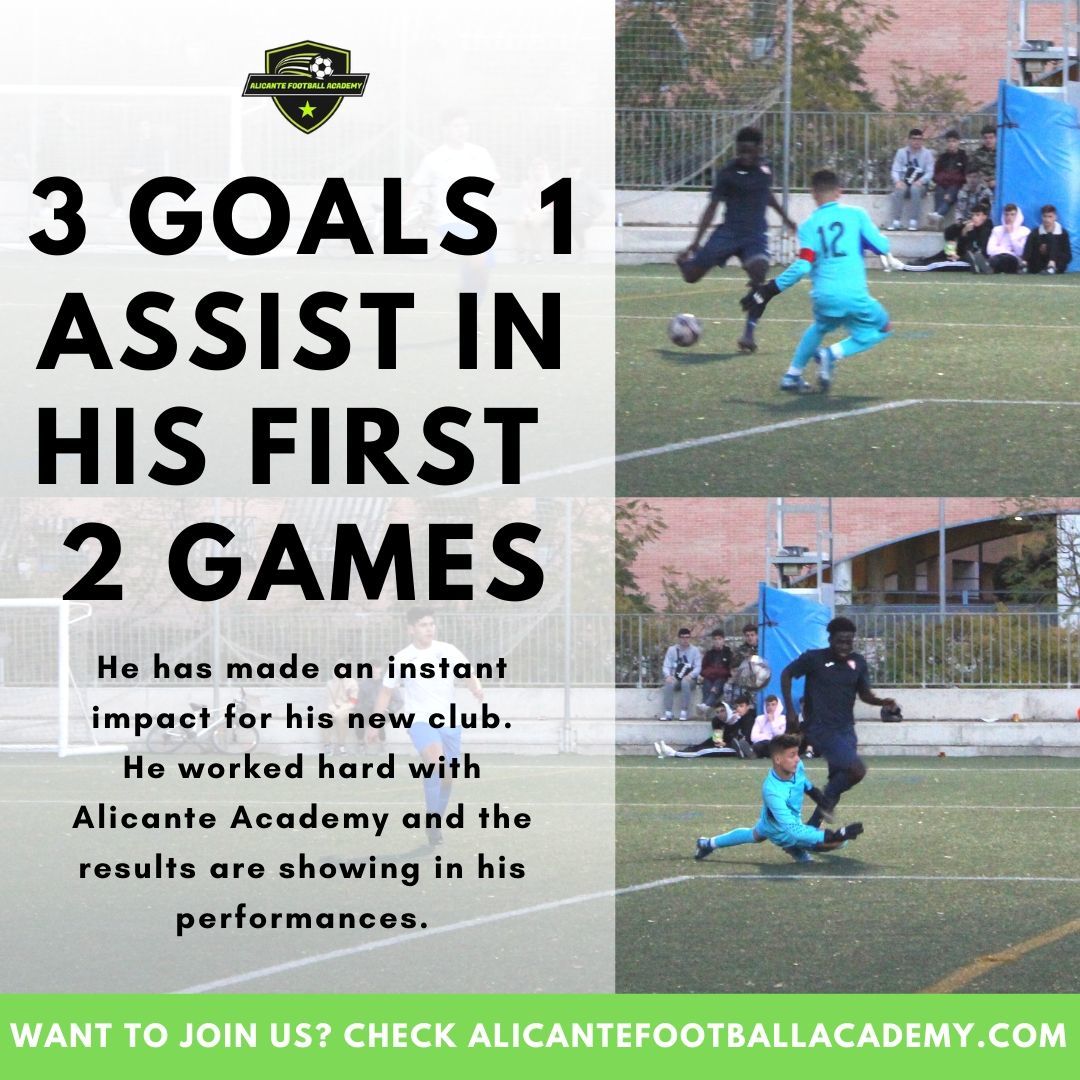 He has played two games for Sporting Campello C.F. He has scored 3 goals and one assist 🔥
⠀⠀⠀⠀⠀⠀⠀⠀⠀
A great start for his young career. He has been scoring goals since he joined Alicante Football Academy!
Want to know more about Alicante Football Academy?
Follow us in Instagram and Facebook for exclusive content like training videos, tutorials and new updates . . Don't Miss Out!