Success Story! ✅ Our midfielder Nicolai has signed for a Spanish Club in Alicante.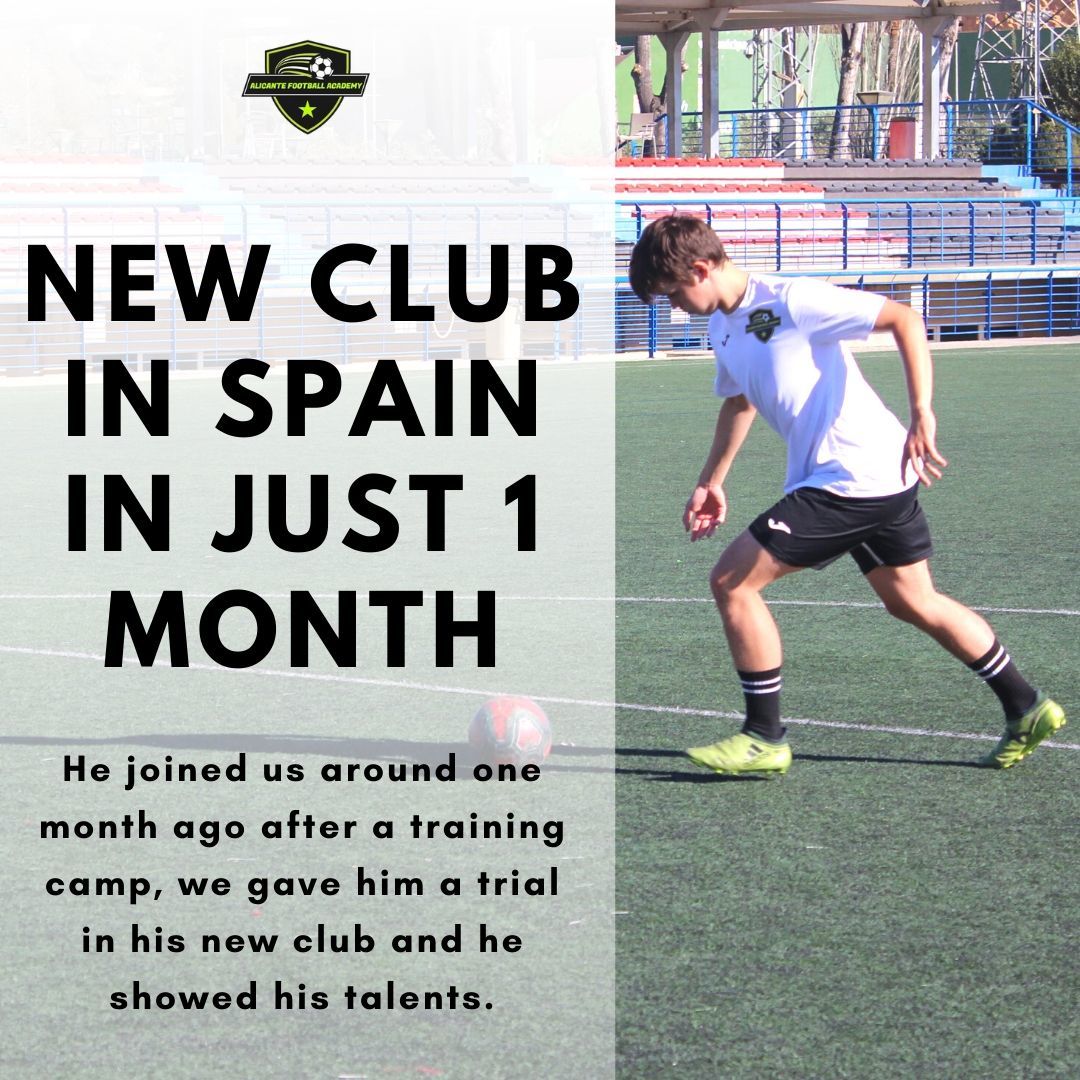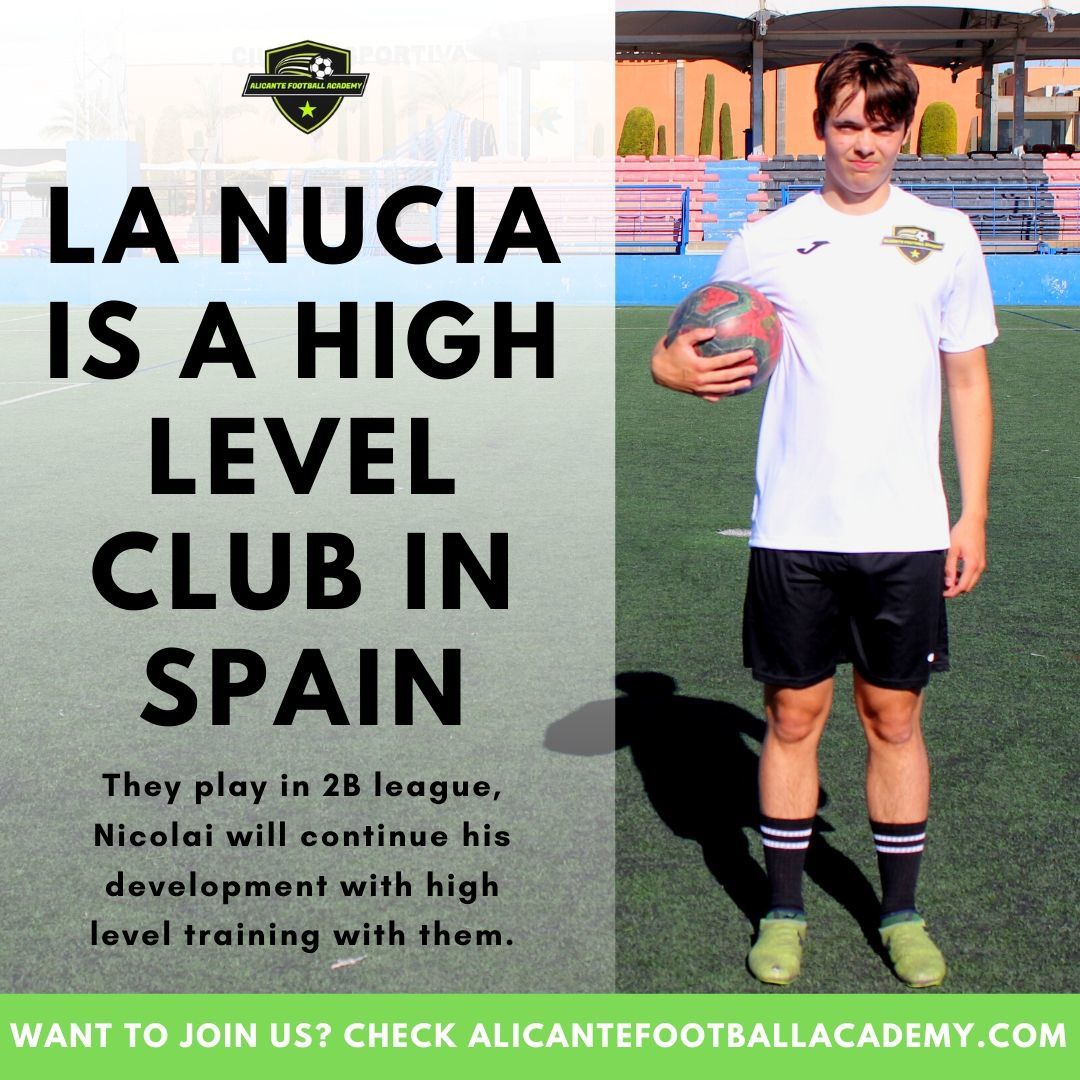 He joined 2 Division B team La Nucia F.C, a huge step on quality and competition for him . . He has been in the academy for 1 month and his hard work and improvement have landed him a opportunity in a Spanish Club.
Want to know more about Alicante Football Academy?
Follow us in Instagram and Facebook for exclusive content like training videos, tutorials and new updates . . Don't Miss Out!